The act of borrowing money is one which most of us are reluctant to engage in but the current circumstances caused by the disastrous state of the global economy has left us with no other choice. The rising piles of bills and personal debt combined with reduced incomes and increased cost of living not only leaves us needing to borrow money from somewhere, but needing to do it fast. If you have ever found yourself in a situation where you needed quick cash, having access to a quick loan service is indeed a great blessing and all too often, a rare one to find. A cursory scan of available quick cash loan options heralds countless service providers and money lending facilities - so many that it seems impossible to pick one or even know where to start from!
Let's take a look at everything you need to know when you find yourself needing quick loans in Sri Lanka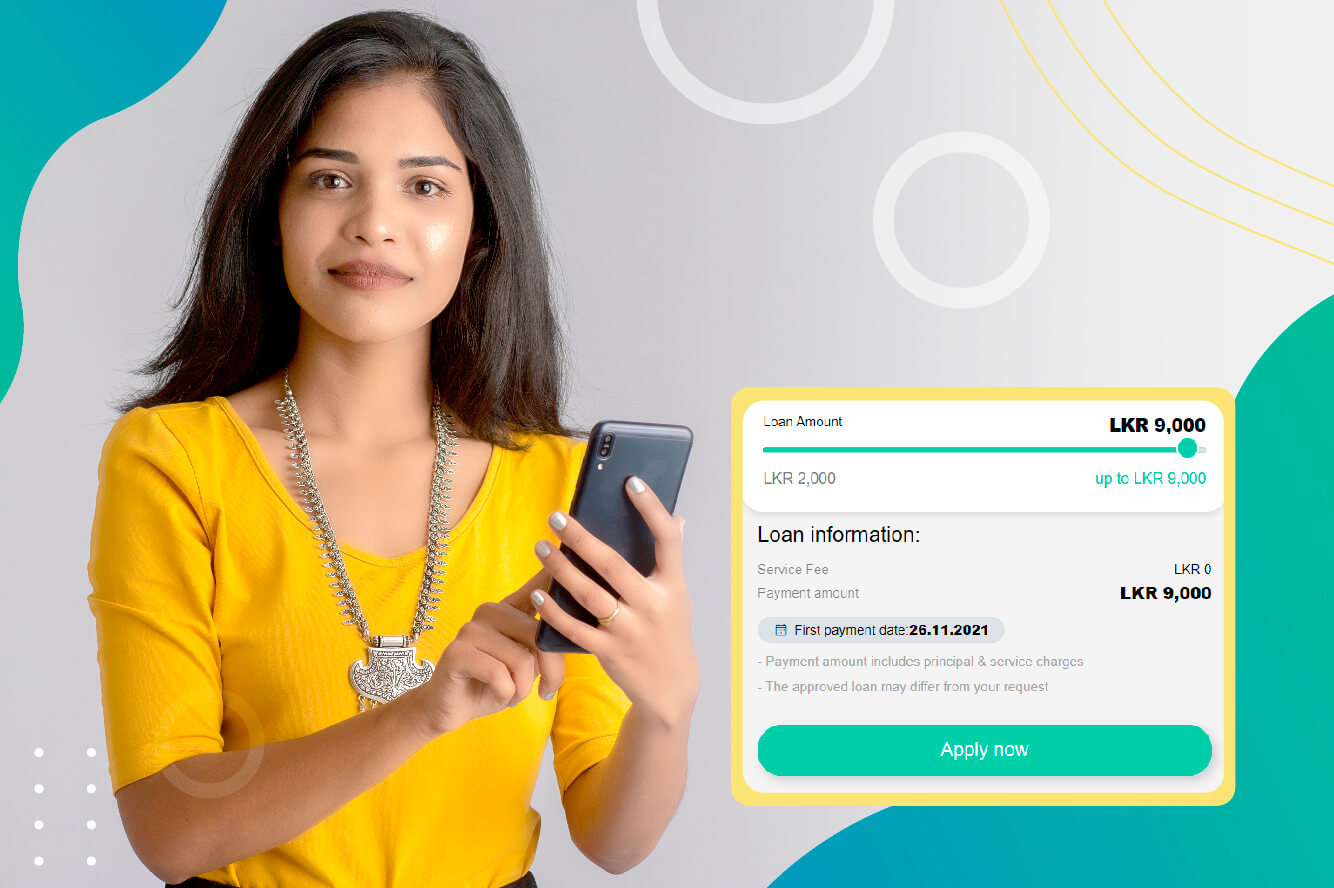 Where can I get quick cash loans from?
In the past, the words "quick" and "loan" were considered an impossible combination, with borrowing money being a very formal service offered exclusively by either large banks and financial institutions or unsavoury loan sharks. However, economics have changed to such an extent that even the world's richest people willingly go into debt to finance ventures and large transactions. Due to this, ordinary people like us have a plethora of options to choose from.
Here are some quick loan options and their pros and cons.
Option

Pros

Cons

Ideal for...

Borrowing from friends and family

Your loved ones will rarely say no when you are in a financial tightspot.
They will likely expect no interest during repayment.
You can receive the money fairly quickly provided they have cash in hand - it's just a matter of a trip to the bank.
There is no need for loan application or to gather extensive documentation.

Due to the informal nature of the transaction, miscommunications can arise (especially when there is no written contract) leading to unpleasant situations.
You risk losing your good relationship with a treasured person in the event you are unable to repay the quick cash loan.
Your loved one might feel compelled to lend you the money even though they are unable to do so.
Your social circle becomes privy to your financial troubles.

Borrowing from friends and family should be your absolute last resort when you have run out of all options, and should only be for small- to medium-sized loan values. Try to arrange for a written agreement with witnesses to formalise the affair and reduce misunderstandings.

Banks

Borrowing money from a bank is the most formal way of doing so.
Banks are trustworthy and are covered by governmental regulations which guard the sanctity of your transaction
As you are dealing with an external money lender, your financial matters and problems are kept private and confidential.
You might be able to borrow very large amounts of money.

No matter how quick a bank claims its quick loan services are, most bank loans take a few days to clear (unless you meet a number of very narrow criteria).
You need to gather a number of documents when submitting your loan application, including letters from your employers and proof of assets.
You will need to find loan guarantors willing to undertake the responsibility of repaying if you are unable to.

Borrowing money from the bank is suitable for larger amounts of money for pre-planned transactions such as major purchases or large-scale debt settlement e.g. credit card full settlement

Credit Cards

If you already have a credit card, using it to settle certain urgent payments is the quickest way of utilising debt.
You don't need to pay any interest if you take advantage of interest-free instalments or if you repay the bill the very next month.
Applying for a credit card is very quick, easy and convenient.

While suitable for making payments, using your credit card to withdraw physical cash comes with hefty fees.
Credit card debt is an easy trap to fall into as you get lulled into making just the minimum payments each month and interest builds up on the rest of the bill

Credit cards are useful if used smartly. Take advantage of credit card offers to get deals on essential purchases and utilise interest-free instalments to cover crucial large purchases. Avoid falling into the credit card debt trap by settling your bill in full each month without fail.

Overdrafts

Similar to a credit card, it is a permanently available credit facility to be utilised if and when you need it.
Unlike a credit card, you can not only withdraw physical cash, but you can even write a cheque.
No annual fees associated with overdrafts - you don't pay until you use it.
Overdraft interest rates tend to be lower than those of credit cards and loans

Requires you to have a current account or fixed deposits with a bank.
Requires you to have a good relationship with your bank
Basically only works if you have a lot of money most of the time but need to take out a quick cash loan during a tight spot.

Ideal when making official payments or withdrawing cash in an emergency as it is basically like taking an advance from your savings or an expected payment.

Loan Sharks

You can get money very quickly without any documentation needed.

Loan sharks tend to very unsavoury characters who don't honour the initial agreements and demand higher interest in due course
If you are unable to pay back the quick cash loan, they will resort to violent means of cash collection
You are not protected by any laws as the transaction is entirely informal

Loan sharks are the only option for people who have terrible credit histories and need money urgently. The general rule of thumb is to avoid loan sharks like the plague.
Apart from all the above options, the advent of technology and the widespread demand for quick cash loans with minimal documentation and proof of assets required have birthed a totally new type of quick loan service in recent times - Quick Online Cash Loans.
What are quick online cash loans?
Quick online cash loans are basically money-lending services offered by private non-banking entities through a virtual platform, like a website or mobile app. These quick loan services have skyrocketed in popularity as of late by taking the word "quick" to greater heights than ever before: you can apply for a quick cash loan and have the money in your bank account in as less as sixty minutes.
Benefits of Online Quick Loans in Sri Lanka
There are many benefits of online quick loans, when compared to the above-mentioned options,
Fast
The entire process from application to receiving the money can be done in around an hour or even less if you meet all the prerequisites. With just a few taps and clicks, you can complete your transaction.
Easy
The signing up and application process is so easy that it can be completed very easily by even a first-time borrower or a completely tech unsavvy person without needing to contact customer support.
Reliable
Unless you have a very bad credit history with bankruptcies and multiple non-payments of debt in the past, it is very unlikely that your application for a quick cash loan will be rejected. This makes it a very reliable credit facility.
Convenient
As these online quick cash loans take place on a virtual or digital platform which requires minimal human interaction, the entire transaction can be completed from your own home, without needing to leave your seat. You can even apply for a loan at midnight.
Private
As you are dealing with a completely external third party money lender, your privacy is guaranteed; your loved ones and social circle will never know that you needed to borrow money.
How do quick cash online loans work?
While it all seems to be too good to be true, online quick loan providers are able to offer this service by utilising what is known as an unsecured loan. Unsecured loans do not require the borrower to offer any proof of assets or a guarantor to vouch for him; they simply look at the borrower's past credit history to adjudge whether he can be trusted to lend money to. Therefore, in these types of quick cash loans, the majority of the risk is undertaken by the lender. The trade-off for this is that the borrower might not get approved for a very large loan on his first try (but can do so as their relationship with the lender grows through consecutive borrowings and successful repayments) as well as extremely high interest rates and fees.
How can I get a quick cash loan online?
The speed and ease of online quick cash loans can be seen in the entire process, as seen below.
Selecting a good service provider:
Possibly the most crucial step, determining the trustworthiness of a money lender can be done by looking at customer reviews and checking how transparent they are in their dealings. You want to avoid any online quick loan provider that does not detail their terms and conditions openly. For example, OnCredit.lk not only prompts its customers to read the terms and conditions at multiple stages of the application process but also offers these in multiple languages.
Applying for the loan:
Most of the time, these quick loan service providers require just a photo of yourself and your national identity card to attach to your loan application which will contain your personal details, contact details, required loan value and duration, as well your bank account number into which the loan will be deposited. This entire process will take place on a website or a mobile app.
Verification phone call:
Once you have completed your application, you will receive a phone call from a loan officer to verify the authenticity and accuracy of the details provided by you.
Loan approval / rejection:
Once the verification call has concluded satisfactorily, the loan officer will check your credit history. Barring any major red flags (like past bankruptcies or loan defaults), you will likely be approved for the loan - albeit at a possibly lower value than you requested - and you will get a SMS or an e-mail notifying you that your loan request was approved or rejected. If approved, you will get the quick cash loan deposited to your bank account almost instantaneously.
The next time you find yourself needing a quick cash loan, you have no need to worry as you have so many options to choose from. Just a few years ago, getting a quick loan online in Sri Lanka might have been considered an impossible feat. But technological innovation and business-minded entrepreneurs came together to provide a service that is much appreciated by thousands of people around the country and which is helping their lives every single day.