Obtaining a loan makes anyone's heart tighten a bit, thinking of all the hassle that they will have to go through during the loan application process. Even if it's asking a friend or a family member to borrow some money it always makes you feel uneasy and uncomfortable. Especially when you get an emergency only for a few thousand rupees.
Introducing OnCredit- the perfect solution for consumer loan requirements.
OnCredit Pvt. ltd is a reputable quick online loan service in Sri Lanka that is now transforming the way of cash loaning on the island. Adopting the latest Fintech technologies to its systems and processes, it offers you many benefits that you can't ever expect from a traditional bank or a financial institute, the service delivers fast cash loans for your money emergencies.
At OnCredit, we understand that getting a loan from a bank is complex and cumbersome and sometimes very time consuming and does not help during an emergency. Moreover, not many people enjoy asking their friends and family for money as sometimes reasons that you need the money for, can be private. This is where OnCredit comes in to help you get a quick and easy loan online with ease and privacy at your fingertips.
What is OnCredit?
We are a 100% online cash loan service in Sri Lanka that offers fast options to get a loan. Our service is way different from a traditional loaning scheme of a traditional bank or a financial institute.
From applying for the loan, submitting documents to approval and receiving money, we do everything online with a paperless process enabling our clients to enjoy a super simple loan application process. Even though it happens online, the processes are very secure and user friendly, so that anyone with less knowledge and experience with online technologies can easily navigate their way with OnCredit's innovative website and registration process.
Applying for a loan has never been easier before, as with OnCredit, you can apply and get approval for your loan within half an hour, maximum.
OnCredit | How does it work?
Applying for a cash loan with OnCredit is super easy. You can use OnCredit right from your home, office or holiday spot you are in as everything happens online. And it only takes 3 steps.
Step 1- Fill out the form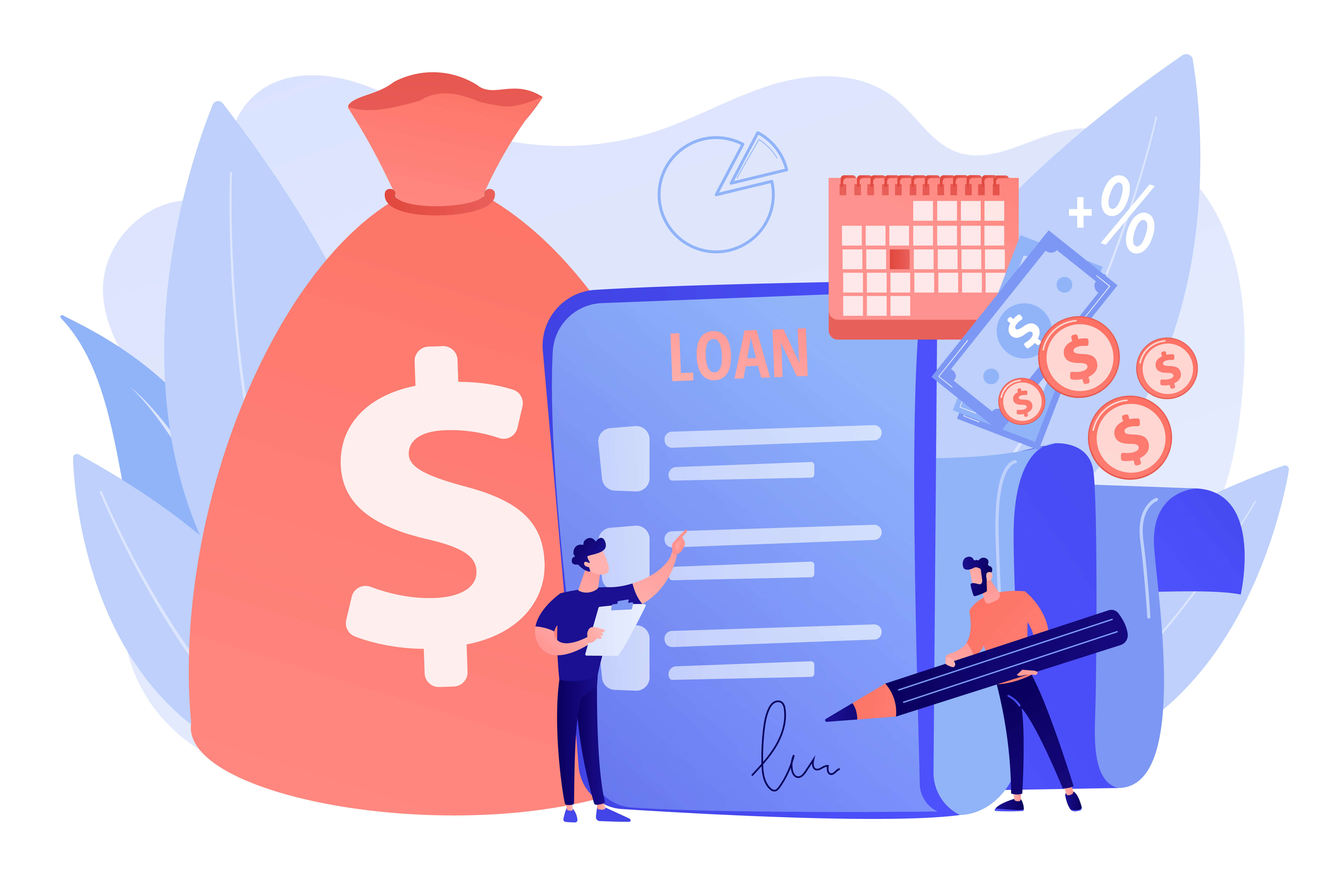 Don't worry it's all online and way simpler than form filling in banks. All you got to do is visit OnCredit.lk website (www.oncredit.lk) and follow the instructions and the application process.
Step 2 -Wait for the review
Once you have completed the application process you will have to wait for it. Our team will get back to you with your application review for approval which is done within the same day. Before verification is done by humans, the application goes through a scoring process which checks for many different checks. Once the scoring is passed, the application then later on goes through the human verification process where different checks are gone through.
Step 3- Receive the money
Get the money directly to your bank account online within a few minutes upon approval from Verifications. You will be asked to enter your Bank account details during the registration process to which the money will be deposited within a matter of minutes upon approval.
OnCredit Technology

At OnCredit we use the latest fintech technologies to help you with your cash loans fast. Our platform is specially built for a user-friendly interface with easy navigation so you could self-guide your way through the process with no issue. Plus, our automated platform enables us to review loan requests fast while ensuring the top security of your sensitive information and secrecy on your request.
Try OnCredit.lk, the online loan service of choice in Sri Lanka for your next cash loan and experience the difference.
Conditions of Obtaining an Online Loan
When it comes to conditions of obtaining a loan, OnCredit imposes very little to few conditions so that everyone can access the services of the company.
You have to be over the age of 18
Need to have an income source
Hold valid National Identification
Have an active bank account
Benefits of Getting a Loan at OnCredit
There are many benefits associated with getting a loan from OnCredit. A simple few are below;
Simple conditions and procedures for obtaining a loan
Minimum documentation required
We only need identity verification, address verification and income verification for the approval. These verifications are always done online.
Micro Loans
We offer a small amount of cash you need for small emergencies up to 40000 which can help you when you are in dire need of cash. Step by step you are able to increase your loan amounts. Each loan you get and pay up, helps you establish a good credit history and makes you available for a higher loan amount the next time you apply.
Simple Application Steps
OnCredit's simple application steps allows you to obtain a loan without any delays or any sort of hassle. The whole process has only 6 steps which only requires you to enter your personal information along with attaching a valid identification document.
Step 1 - Goto the OnCredit website and click on the Apply button for first time registrants
Step 2 - You will be asked to enter your full name and mobile number upon choosing the loan amount selected
Step 3 - Upon entering the name and the mobile number, by clicking on the apply now button you will be taken to the next steps of the application where you will be asked to enter your personal details, employment details, reference contact numbers.
Step 4 - Upon completion of the above steps, you will be asked to upload a valid national identification document and a selfie of your own.
Step 5 - At the final step, you will be asked to enter your own bank account details for which you will receive the funds.
Step 6 - Your application will be verified by our verification team and thereby will be approved and you will receive funds to your account.
Quick check and payout
24/7 Service
Apply for your loan anytime anywhere. Even in the middle of the night the platform is available for you to apply for a loan and you will have money in your bank within a few minutes of application, it is that convenient
Transparency
You get complete transparency throughout the process. Your loan amounts and repayment amounts along with the dates are clearly mentioned throughout all the application steps.
Save time
Paperless
The whole process happens online, so there is no documentation involved. The documentation will only have to be uploaded to the website during registration.
Fast Approvals
With OnCredit you can receive the money within 15 to 30 minutes upon loan approval. Sometimes even less.
Flexible
Offer flexible time duration to pay it back.