With technology evolving in leaps and bounds, no other industry has benefited more than the financial one. While the financial industry has always been tech-forward, the past few years have seen a shift towards consumer-centric FinTech that have changed the entire digital landscape. Innovations such as mobile banking, online lending, cryptocurrencies and trading have made it extremely easy for consumers to access more and more financial services. One such service that greatly increases the convenience for consumers' daily transactions is the e-wallet (also known as digital wallet).
What is an e-Wallet?
An e-wallet is a secure means of storing money digitally without any time limitations with in-built features such as balance checking, online payments and fund transfers, for maximum portability and convenience. As mobile phone and internet penetration reached unprecedented levels, the popularity and feasibility of e-wallets skyrocketed, with consumer perception being the greatest barrier for island-wide adoption.
There are many types of e-Wallets available for download, offered by banks and other Tech / FinTech companies. Some e-wallets deal exclusively in cryptocurrencies, while others are website-based, SMS-based or mobile app-based, or deal with just the currency of the region they are based in.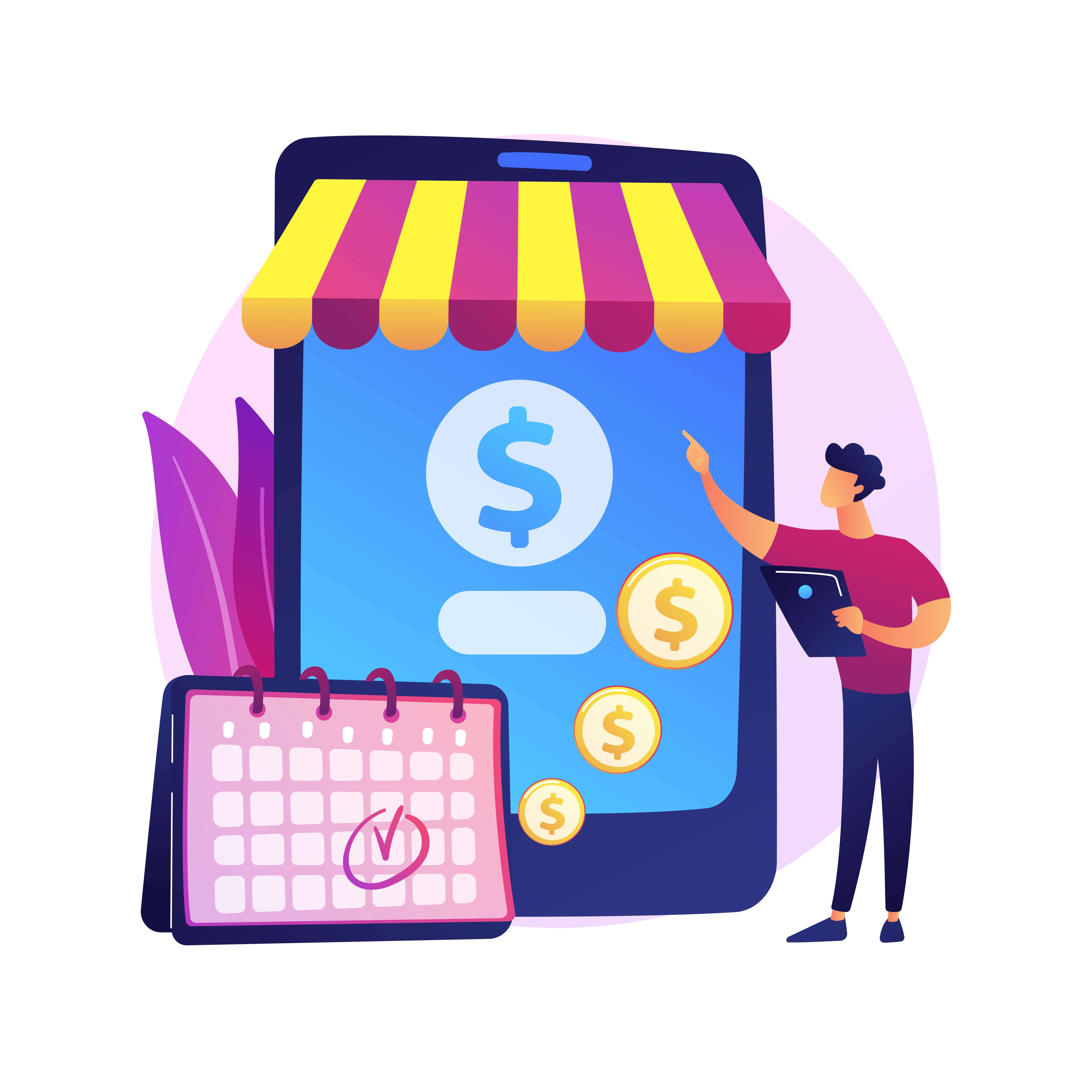 What are e-wallets used for?
Storing Money
The main purpose of e-wallets was initially to store money digitally. This works when you transfer some money from your main bank account to your e-Wallet and store it there for as long as you require.
Making Online Payments
E-wallets are a great way of making payments to vendors and paying bills online, even international transactions. They are instantaneous and one of the most secure methods of making payments.
Making Physical Payments
Utilising near field communication technology (where two smart devices communicate with each other in close range), e-wallets can be used to make in-store payments as well with just a wave of a device.
Transferring Money Between Accounts
If you want to send money to someone else's account directly, an e-wallet is one of the fastest ways of doing so.
Benefits of Using e-Wallets
Safe
Since you are not carrying any physical cash, the risk of physical theft or robbery is completely eliminated. While there is a risk of cybertheft, cybersecurity has become extremely advanced and remains the first priority for e-Wallet developers. Further, as you only keep a set amount in your e-wallet unlike your bank account (which receives all your income), the risk is far less. With precautions in place to safeguard passwords and prevent unauthorized chargebacks. As all transactions take place digitally, fraud detection is made easier.
Convenient
E-Wallets are extremely convenient for many reasons. As it's internet- and mobile-based, transactions can take place from anywhere. Further, as it's self-service, customers rarely need to engage with live agents for any purpose.
Quick
Most online transactions are processed instantaneously and it's the same with e-wallets. Over-the-counter transactions cannot match this speed due to human involvement and time spent in commuting. Furthermore, as e-wallets are mobile based, payments and transactions can be completed with just a few taps.
Cheap
While there are costs associated with using e-Wallets, depending on the vendor it can be cheaper than other alternatives. When you consider the cost of commuting and time wasted, e-wallets are often the cheaper option.
Multi-Currency
Most e-wallets - especially international ones - are able to process transactions in various currencies. Some currencies provided by various e-wallets are given below: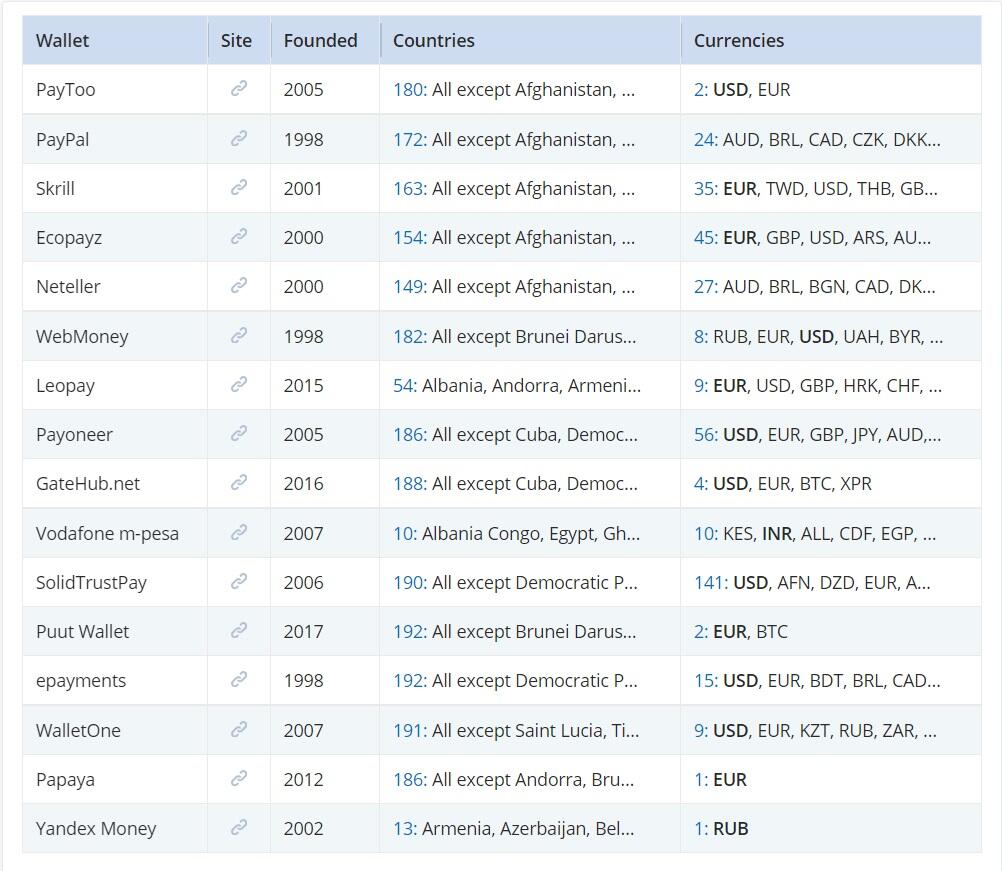 What are the associated charges?
The costs of using an e-wallet depend on the one that you are using. Most e-wallets charge a monthly fee or a per-transaction fee, whereas some only charge withdrawal fees. E-Wallets also tend to have much higher fees for larger transactions where the value which constitutes a "large transaction" is also dependent on the e-wallet. Some e-wallets charge higher fees for international transactions. There might also be certain limitations such as withdrawal limits and in some cases, inability to withdraw. For example, due to regulatory barriers, PayPal does not allow Sri Lankan users to withdraw their money from the app but allows them to deposit, transfer and receive.
Some well-known e-wallets around the world:
PayPal
Skrill
Stripe
Venmo
Apple Pay
Google Pay
AliPay
WeChat Pay
Facebook Pay
Amazon Pay
Payoneer
Coinbase (most popular for cryptocurrencies)
E-Wallets in Sri Lanka
While e-wallets have been popular globally for decades now, e-wallet usage became commonly popular in recent times, as smart phones became more affordable and internet penetration increased in all areas of the country. Large banks started creating their own e-wallets which became extremely popular e.g. Frimi, launched by Nations Trust Bank. Although prior to this, many people were making online payments to foreign vendors through services like PayPal and Stripe, local transactions through e-wallets were not commonplace. Sri Lanka, being a developing country, stands to benefit greatly from fintech innovations such as e-wallets and people from rural areas have more access to mobile phones with an internet connection rather than a bank branch, and are more familiar with how to use it. E-wallets are proving to be an effective gateway is providing banking and financial infrastructure to those who previously had no access