Payday loans are fast becoming one of the most talked-about financial services around the globe. But many people don't fully understand what payday loans are and what they entail.
The Concept of PayDay Loans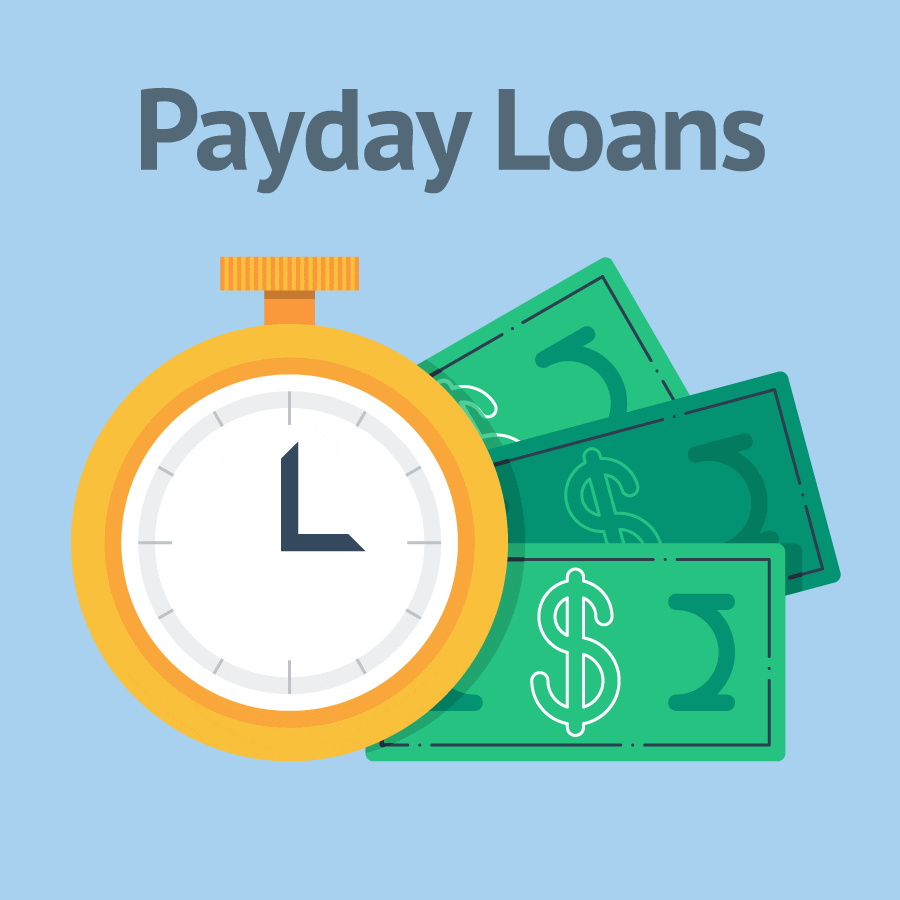 Simply put, payday loans are short-term loans granted by private financial institutions, generally for smaller amounts with minimal paperwork required. Due to this reason, quick payday loans are often a lifesaver for people who just need a little bit of money to tide them over until salary day arrives. Although most quick payday loans are very short-term (usually repayable once the customer receives his/her salary, hence the name "payday loan") more and more institutions are offering longer repayment periods, stretching over a few months for maximum convenience for their customers.
As payday loans in Sri Lanka are quick, short term loans with minimal collateral and documentation required, the interest fee structures tend to be more rigid but also clearer and simpler. Usually, when a customer takes out a fast payday loan, they are required to pay it back within a stipulated time frame with a fixed additional fee, which means the customer knows the exact amount that they need to repay and the exact date that they need to pay it back on. All the information is communicated to the customer prior to obtaining the payday loan which means that it is only after the customer has agreed to all the terms and conditions, that the loan credits to their account (after it has been processed).
The Trend
During the last few years, financial institutions (like us) have moved towards providing facilities to take out payday loans online. This revolutionised the entire payday loan industry as customers were able to apply and receive their required loan using their mobile phones without needing to visit any physical offices, often within just a few days. This facility granted thousands of people around the country with limited means to travel with access to quick short term loans.
PayDay Loans in Sri Lanka
Payday loans in Sri Lanka became very popular within a short period of time due to their convenience. Getting loans in Sri Lanka tends to be a long and tedious process, requiring numerous documents and letters. Once all the necessary paperwork has been submitted to a bank or other financial institution, it could take days or even weeks for the loan to get approved and credited to your account. The entire process favours those with high social standing, incomes and assets, and completely neglects those who just need a small amount, possibly for an emergency, which they can repay once they receive their monthly salary.
Payday loans in Sri Lanka are an ideal solution for those who find themselves urgently needing some quick cash but have not yet received a payment (either a salary, a customer's payment etc.) and are unwilling to trouble their family and friends. In these situations, fast payday loans are the best answer and there are many financial institutions offering payday loans in Sri Lanka.
When selecting a financial institution and requesting the loan, it is crucial for customers to carefully read through the terms and conditions of repayment so that they know what they are signing up for. All too often, the only customers who walk away from quick payday loans with an unhappy experience are those who did not read the terms and conditions before accepting them. (Read here: How do Payday Loans Work)
Benefits of Payday Loans
Accessible anytime, anywhere
Payday loan lenders usually operate online. Customers are able to log in to payday lender websites at any time of day at the convenience of their home or away.
Fast
Their entire process happens online, and has only a few steps during registration. Hence customers are able to finish their applications in a matter of minutes and if approved, the money is credited to their personal bank accounts in a matter of minutes.
No Collateral Required
When dealing with payday loan lenders, they ask you for no collaterals against the loans. Most often than not, customers who are in need of short term loans would not have collaterals to provide for, at this instance people choosing a payday lender will help them as they do not need to provide for any collaterals as security against the loans.
No Documents Required
The best part of payday loan lenders is that you do not have to provide any supporting documentation to your loan application. It's completely paperless and you do not have to submit any documents such as salary slips, income proof or address confirmation. The only documents you need to provide for is your National Identification Card, which also has to be only uploaded to the website.
Transparent
The most important part any customer should and is always looking for are the fees involved when taking a loan facility, from any company. Since most payday loan lenders operate online, they have made it a point where all fees and amounts are clearly listed through the website and registration process. i.e customers are aware how much they need to pay back along with their repayment dates.
In conclusion, payday loans are the best (and at time, the only) solution to getting out of an unexpected financial downturn without needing to borrow money from loved ones, provided you have taken the time to read and understand the terms and conditions. A leading payday loan vendor in the market is OnCredit. OnCredit.lk can help you satisfy your emergency cash loan needs at an instant. Try them today.